Should Tottenham eliminate Juventus from the Champions League at Wembley this evening they will prove once again they are a force to be reckoned with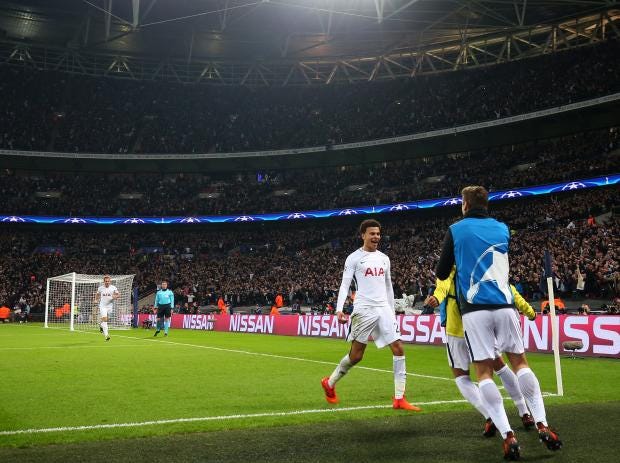 It was only a matter of months ago that, after beating Champions League holders Real Madrid 3-1 at Wembley, Mauicio Pochettino's Tottenham Hotspur side were being talked about by pundits and excited supporters as a team making their transition into one of Europe's elite clubs.
A brace from Dele Alli and a clever finish from Christian Eriksen saw Spurs amass a three goal lead against Zinadine Zidane's men, with Cristiano Ronaldo's 80th minute goal a mere consolation for Madrid.
Tottenham proceeded to win their next two games in the competition, beating Borussia Dortmund and APOEL to top Group H with a remarkable 16 points from a possible 18. Their fan base was delighted – as they well should have been with a 3-1 win over the reigning champions – but at the club, they retained a grounded sense of reality. They believed all along that they belonged at this level. Now they had to win trophies.
"We now belong not only with the best in England, but in Europe," said Pochettino after that famous win against Madrid at Wembley. "What we have to do is move to the next level and that is winning things. We're pleased, but it will mean nothing if we have not won anything."
In 'moving to the next level', as Pochettino described Tottenham's ultimate objective, domestic success was considered paramount to progression. But then a slump: one league win in four and dropped points against Leicester, West Bromwich Albion and Watford followed. Questions were asked of this Tottenham team and we were all left to wonder: did that victory over Madrid really indicate the new normal, or was rather something of an anomaly?
But Tottenham rallied. Pochettino, in his typically defiant manner, galvanised his troops and Spurs have embarked on a fine run of just one league loss in 14, to run-away leaders Manchester City. That streak has included a remarkable comeback draw with Juventus, with tonight's second-leg now hanging firmly in the balance. Spurs are confident – they are in a rich vein of form and the visit of Massimo Allegris's side could hardly have come at a better time.
"We know very well we are playing one of the best teams in Europe but we are a brave team and we are very positive people," Pochettino explained in his pre-Juventus press conference. He more than anyone is aware of this rare opportunity to make history.
"They respect the philosophy we build and the football we play," he continued. "We feel we have respect for the brand of football we show, they respect us in Europe we feel."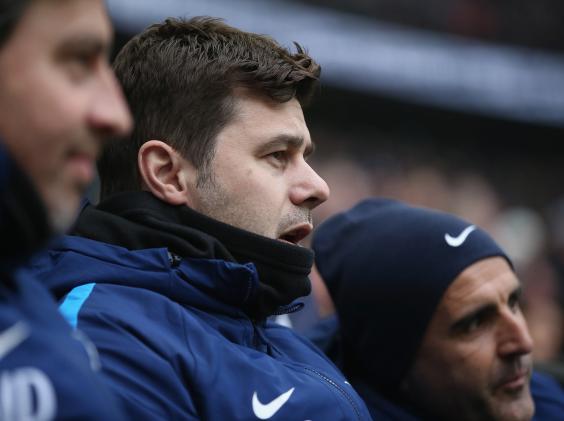 Respect is a recurring theme in Pochettino's rhetoric and is integral to his footballing philosophy and this match presents him with the opportunity to command a new dimension of veneration from the Premier League, from Europe and from spectators worldwide. Two invaluable away goals from Harry Kane and Christian Eriksen in the first leg have given Spurs the upper hand, though it will all be in vain if the likes of Jan Vertonghen and Davinson Sanchez cannot contain Pablo Dybala and Gonzalo Higuain.
And yet ultimately tonight is about far more than whether Tottenham can beat Juventus over 180 minutes and two grueling legs. Tonight is about progress, about sending a message out to the watching world and demonstrating that this carefully assembled team can truly compete on the biggest stage of all. It also presents Pochettino with the chance to prove first-hand that the likes of Kane and Alli do not have to leave north London to sample the best that the sport has to offer. Spurs are now approaching that level.